The Venardos Circus, a touring Broadway-style, animal-free production, is bringing the circus right into your living room!
Their brand-new LIVESTREAM PRODUCTION is sure to thrill your whole family over Halloween weekend, with seven LIVE performances Oct. 29 through Nov. 1. And guess what? Macaroni Kid has a fantastic CertifiKID deal for you!
A circus experience to remember!
I was lucky enough to attend the Venardos Circus last year with my family, and it was quite possibly the most fun circus we've ever seen. The small tent was overflowing with laughter and awe.
From the moment we arrived the clowns were engaging with the families as they walked up, even teaching my son how to juggle!
With every seat in the round being so close to the stage, you feel like you are part of the show. My husband even got pulled up on stage for a fun act with the clown... and my boys were almost on the ground laughing!
While the live and in-person circus experience is on hold for right now, the fun and excitement of the Venardos Circus is coming right into your living rooms this Halloween with a Spooktacular Livestream, and I can't wait to get in on the fun!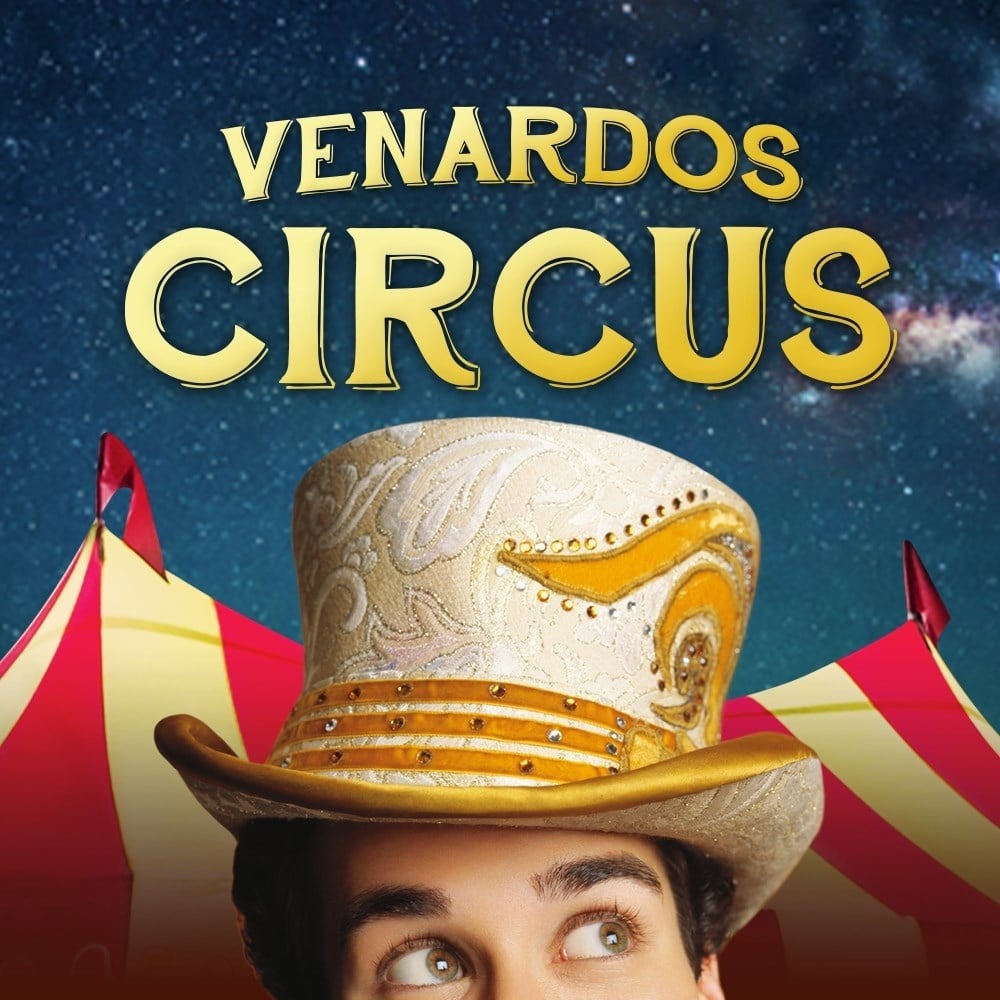 Presented live online, with no safety net of editing
Your family should be prepared to be awed and amazed during this live streaming show, as you are transported back in time to the center ring of a centuries-old tradition, but one that has been reinvented for the next generation.
With an amazing assortment of aerialists, acrobats, juggling, balancing, comedy, daredeviltry, magic, musical production, and MUCH more, this amazing Circus experience will truly delight adults and kids of all ages!
Each Livestream performance is PRESENTED LIVE… this is NOT pre-recorded! It is happening as you watch it! You will witness real humans doing incredible things, without the safety net of fancy editing in advance!
Venardos Circus will livestream the show IN HIGH DEFINITION on the following days:
Thursday, October 29 – 8:30 p.m. CT
Friday, October 30 – 8:30 p.m. CT
Saturday, October 31 – 1:30 p.m. | 4:30 p.m. | 7:30 p.m. CT
Sunday, November 1 – 2:30 p.m. | 5:30 p.m. CT
Note all showtimes are Central time.
Created by former Ringling Bros. Ringmaster Kevin Venardos (veh-NARR-dos), the Venardos Circus wraps world-class animal-free circus acts into a Broadway Musical-style format dubbed "The American Circus with the heart of a Broadway Show." This unique show was on tour, traveling the United States when COVID-19 brought live, in-person events to a halt.
But the show must go on ... and now Venardos is pleased to bring the circus straight to you in the safety and comfort of your home.
Make this a Halloween weekend you won't forget and livestream the Venardos Circus Spooky Spectacular Halloween for up to 35% off!