I am a gadget guy. I like products that solve problems that drive me nuts, so I am going to highlight items that I love in this *monthly article.
A majority of these gadgets aren't expensive, and in case you were wondering, I have no affiliation with these products.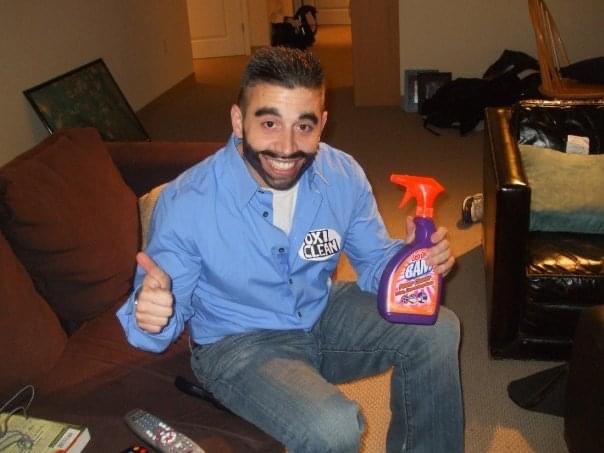 (Halloween Circa 2009-RIP Billy)
Problem
In your car your phone has to be used hands-free and there has to be something better than those pressure holding mounts right? I used to get so frustrated taking off my phone and trying to put it back in the mount.
SOLUTION
WizGeat Magnetic Phone Car Mount- $13.99 for a pair on Amazon
https://www.amazon.com/Magnetic-WizGear-Universal-Swift-snap-Technology/dp/B0773F8S74/
This is probably my favorite gadget I may have ever purchased. It is cheap. It is simple. It works amazingly.
It works by putting a magnet (included) on the back of your phone/case or in between your phone and your case. You then put your phone on the mount AND BOOM mounted!


But J, doesn't it just fall off? No these magnets are awesome and my phone has never fallen off. The "stick" is super strong.
But doesn't the adhesive on these guy's make the whole mount fall off. Nope, it sticks really well even in the summer heat.
And if you don't want to stick a mount on, they do have the air vent ones, https://www.amazon.com/Magnetic-WizGear-Universal-Swift-Snap-Technology/dp/B01G0X56YU/, I just need my AC to not be blocked in the slightest lol.
So that's gadget number uno. I hope you buy one and stop swearing every time you drop your phone in your car.